Fast, Flexible Cloud Connectors
Get your data into the cloud in a few clicks
Over 250 native connectors and growing


Ditch the stand-alone data loaders and move faster.
Hundreds of connectors ready to use.
Over 250 native connectors:
Any Format: Zip, JSON, Parquet, CSV, Iceberg…
Native batch and CDC loading.
Take control of your data ingestion
Setup standard batch loading intervals or code your own
Subscribe to change logs in operational databases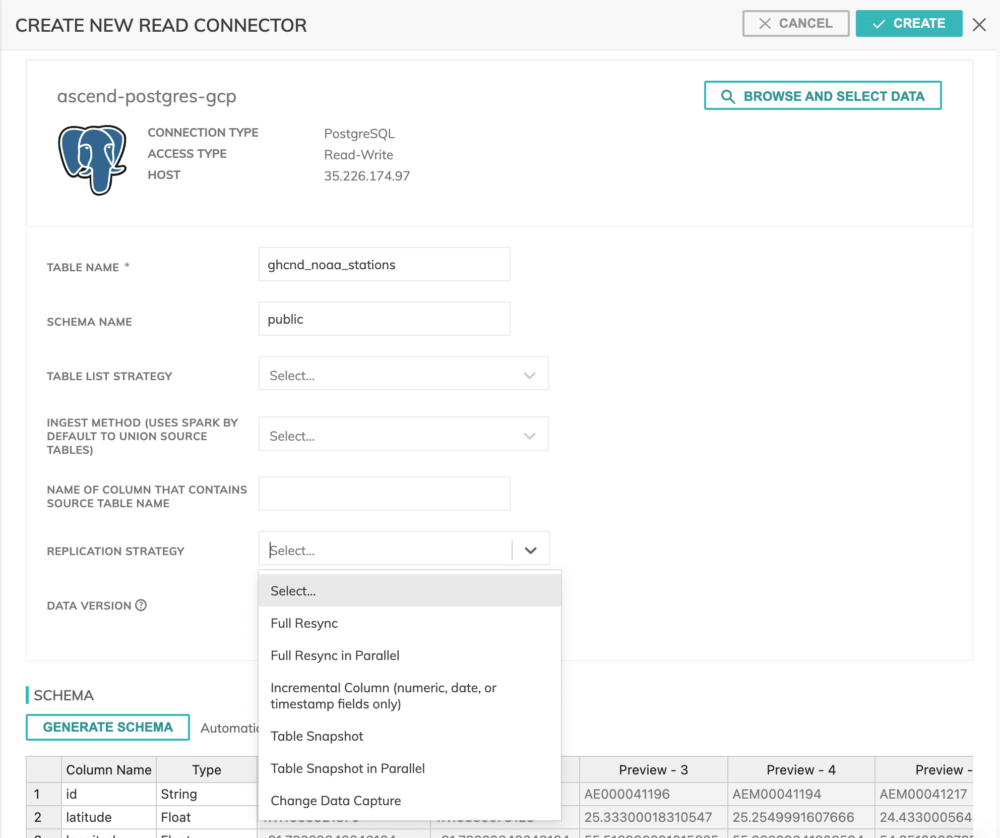 Never reprocess data again.
Ingest data incrementally by default
Eliminate the need for full reloads from the source
Custom source system? Write your own connector!
Leverage a full-featured Python framework to write and deploy your own API connectors on the fly.
Filter dirty data while loading it.
Apply data quality rules during loading.
Eliminate extra filtering processes
Differentiate between data quality errors and everything else to raise smart alerts
"What I just did in an hour… would have taken me weeks. This is really cool. I don't need to worry about data coming through the pipeline anymore. New data will show up and get pushed where it needs to go."
"Ascend's declarative engine is a game-changer for our team's productivity and its flex-code approach strikes the right balance, offering the flexibility we need—ranging from our simple SQL transforms to our most complex recursive PySpark transforms."
"The Ascend Platform is a phenomenal application for data engineering in companies like Be Power, which benefits from an end-to-end platform like Ascend instead of investing in custom open source solutions that take massive amounts of time and effort to build and operate. I've searched for something like Ascend for a long time."
"We no longer look at individual data sources to pull into Ascend, we look at our entire enterprise—customer-facing and internal—and decide how to pull that into Ascend and then feed it into other systems for visualizations. Ascend is the gateway that processes all our data."
Play around with it first. Pay and add your team later.